Wed, 07/01/2020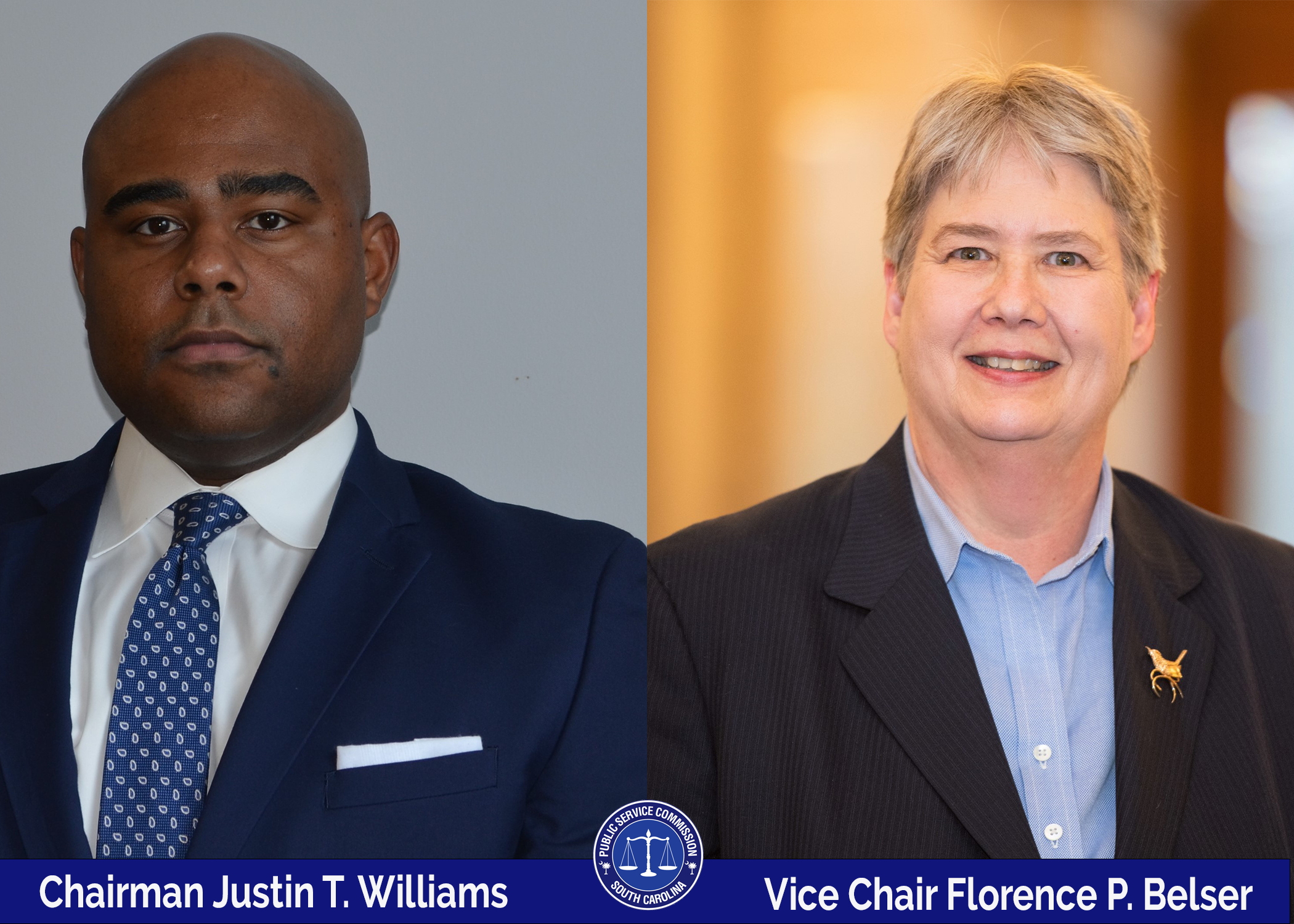 On June 3rd, the PSC elected our new Chairman and Vice Chair at our weekly business meeting. At that meeting, Commissioner Justin T. Williams was unanimously elected to serve as Chairman. Commissioner Williams is currently on active duty in Iraq with the U.S. military; in his temporary absence, Chairman Randall will serve as Interim Chair.
Commissioner Florence P. Belser was unanimously elected to Vice Chair.
We're proud to have the leadership and experience of Chairman Williams and of Vice Chair Belser as they guide the agency into the future, and we look forward to their tenure as Chair and Vice Chair.
Video of the elections can be found at this link. For more information, please contact the PSC at 803.896.5100 or email robert.bockman@psc.sc.gov.