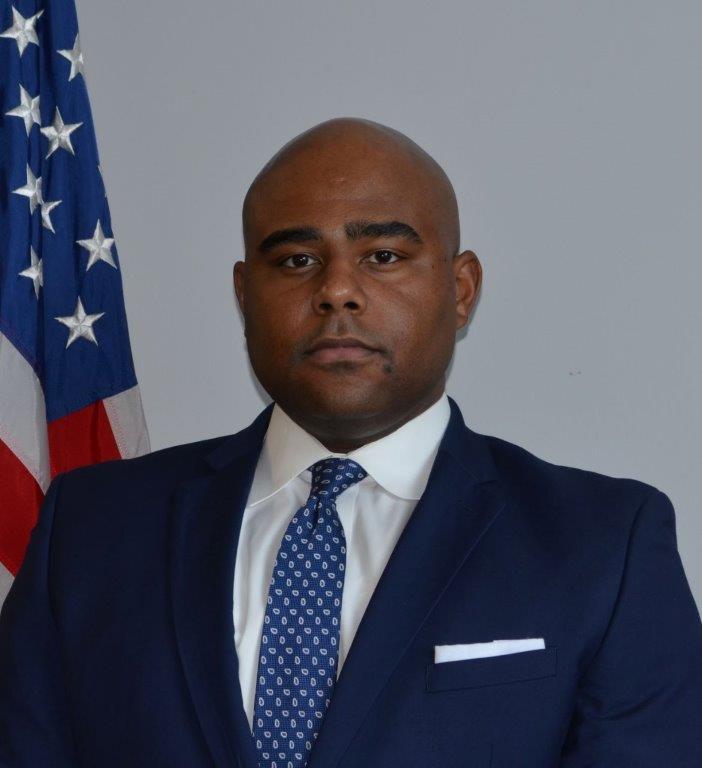 Sixth District: All of Allendale, Hampton, Jasper, Bamberg, Calhoun, Clarendon, and Williamsburg, and parts of Colleton, Charleston, Dorchester, Orangeburg, Richland, Sumter, and Florence
   Email:  Commissioner.Williams@psc.sc.gov
   Administrative Coordinator:  Tricia DeSanty, 803-896-5100
   Assumed Commissionership July 1, 2018
   Elected Vice Chairman March 6, 2019
   Served as Chairman July 1, 2020 - June 30, 2022
Justin Thomas Williams grew up on his family's farm in Wagener, SC.  After graduating from Wagener-Salley High School, Justin attended the University of South Carolina for his undergraduate studies because he believed USC would provide the best opportunity for him to reach his full potential.  During his time at USC, Justin was elected to lead the Association of African American Students, the Zeta Epsilon Chapter of Kappa Alpha Psi Fraternity, Incorporated, and as Student Body President.  His leadership positively impacted students, faculty, and staff as he was named to USC's Hall of Leaders twice, named public relations student of the year, and awarded the undergraduate Algernon Sydney Sullivan Award.
After graduation, Justin began his career as a healthcare representative for Pfizer, Inc. where he led his territory in sales and increasing product market share until enrolling in the University of South Carolina School of Law. While in law school, Justin continued his commitment to leadership and service by serving as a Student Bar Association Representative, Fundraising Chair for the Black Law Student Association, and Chief Justice of Administration for the Mock Trial Bar. He was awarded the John Holland Scholarship for Leadership and Service by the law school's scholarship committee. 
Justin's passion for trial advocacy led him to begin his legal career as an assistant solicitor in South Carolina's Fifth Judicial Circuit.  After several years as an assistant solicitor, Justin worked as an associate at a multi-state insurance defense law firm and a prominent Lexington County plaintiff and criminal defense law firm.  During this time, he accepted a Direct Commission as a First Lieutenant to serve as a judge advocate in the United States Army Reserve.  As a judge advocate, he served in Germany, South Korea, and deployed to a combat zone in Iraq to support Operation Inherent Resolve. Currently, Justin is a Major and serves as a Brigade Judge Advocate for 2nd Brigade, 87th Training Division at Fort Jackson, SC.  
After several years of practicing law, Justin now represents South Carolina Congressional District Six on the Public Service Commission. In addition to his service on the Commission, Justin is a student in Duke University's Environmental Leadership Program where he will earn a master's degree in environment management with an emphasis on energy and the environment.
Justin currently serves as a member of the Zeta Epsilon Chapter of Kappa Alpha Psi Fraternity, Inc. Advisory Team. His past  leadership and service experience includes serving as President of the Columbia Urban League Young Professionals, Talented Tenth Speaker, Columbia Opportunity Resource Board Member, Bible Way Atlas Road Young Adults Ministry and Young and Married Ministry, South Carolina Bar Association Military and Veterans Law Section, South Carolina Black Lawyers Board Member, My Carolina Black Alumni Council, Richard T. Greener Scholarship Contributor, USC Diversity and Inclusion Advisory Committee, Downtown Church Charter Member, and Leadership South Carolina.
Justin is married to Attorney Stacy A. Williams, and they have one child – Luke Thomas Williams.